We were born to
Reduce chemical consumption in humans and plastic consumption by humans.
It all started with one question: what goes into the toothpaste which we put in our mouth every morning?
After learning the truth about the toxic ingredients in our oral care products and the plethora of plastic waste created by them, there was a deep urge from within to spread awareness about the ingredients and develop a safer product for everyone and planet Earth.
How we choose our ingredients?
If we cannot eat it, why put it in our mouth?
Ayurveda approved

Highly effective

Found in kitchen

Environmental friendly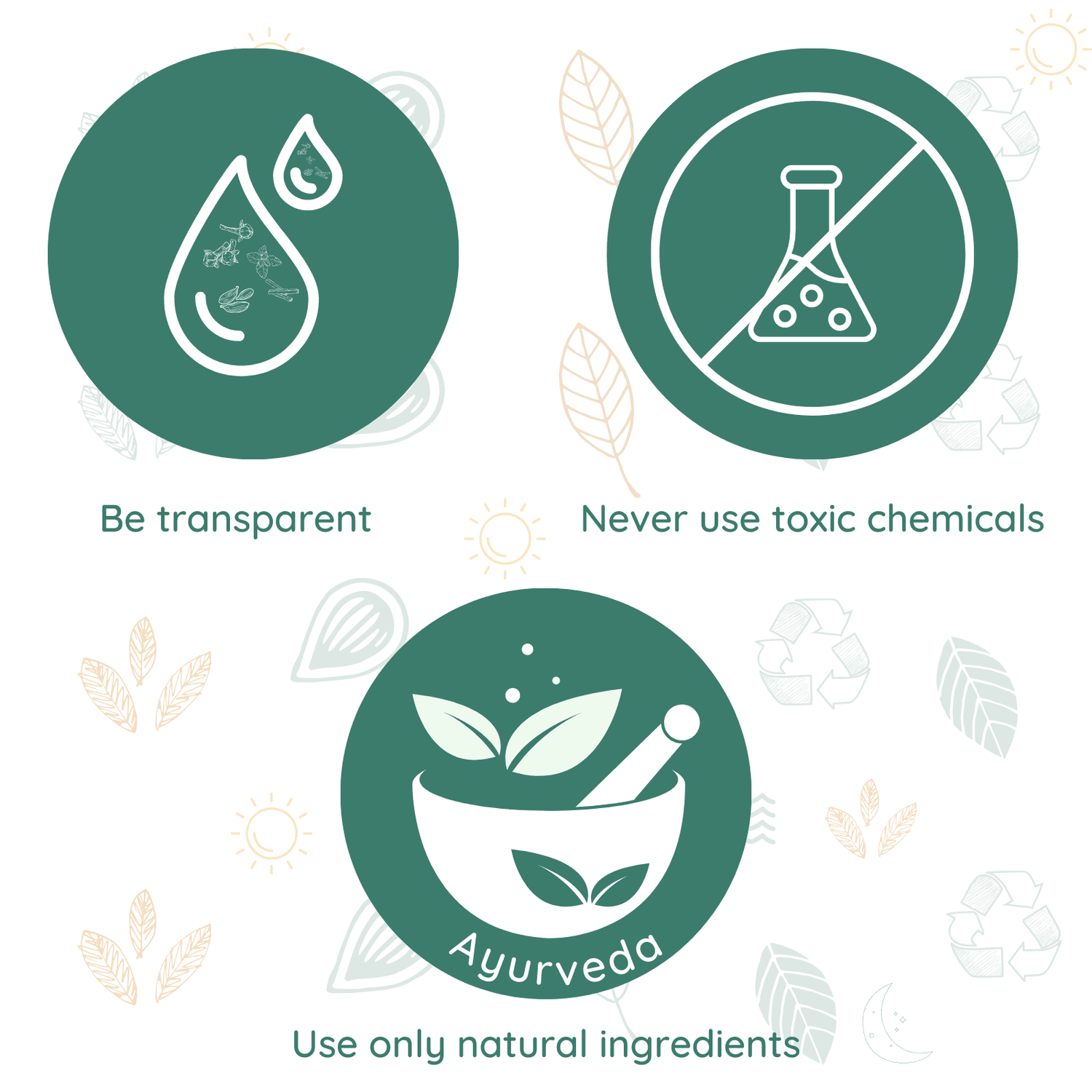 Choose right.
We truly believe our nature and the ancient text of Ayurveda have a lot to offer us. That's why we take herbs from Ayurvedic texts and declare all of them.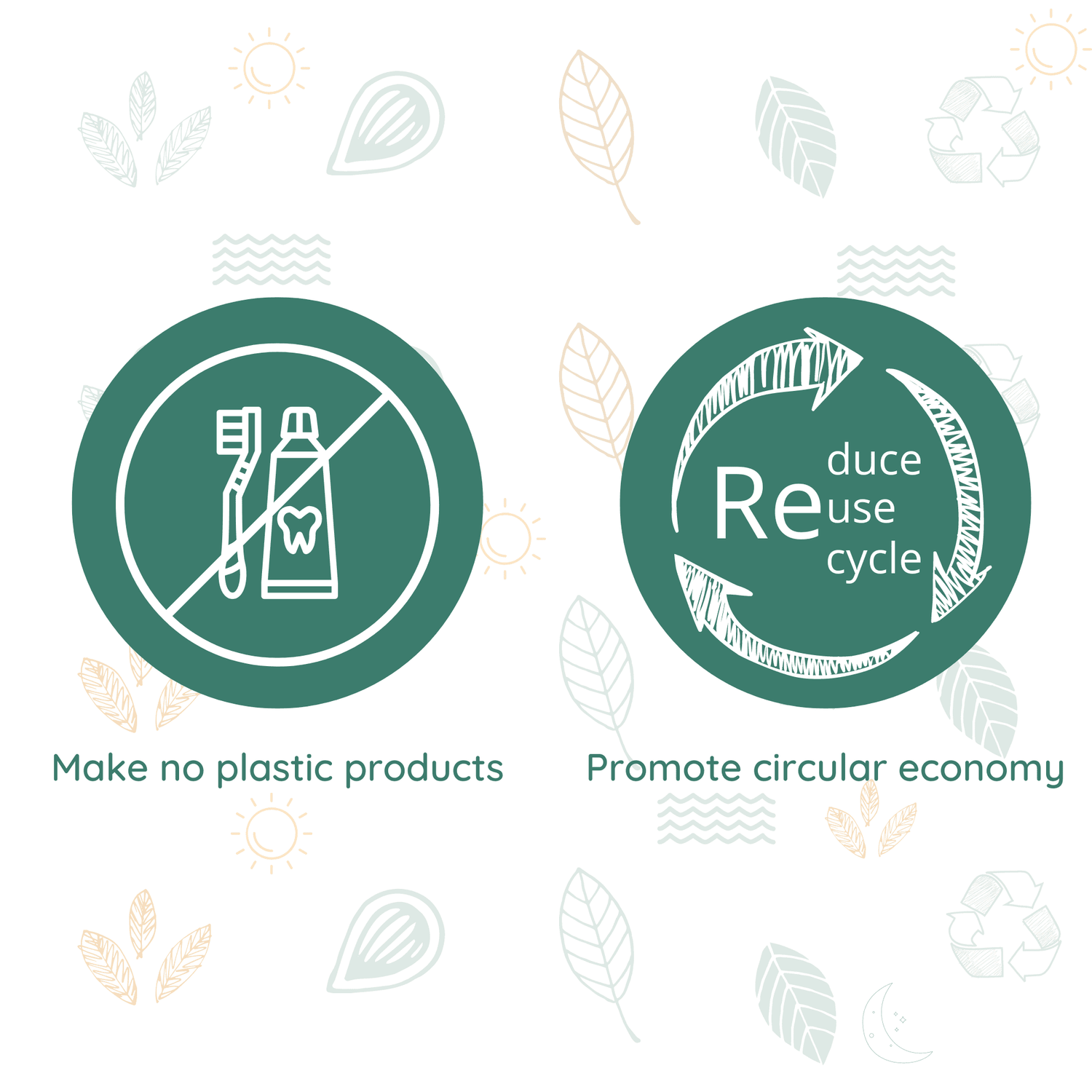 Be environment friendly.
We believe in making no plastic products and promoting the circular economy.
We hope our sincere efforts will be welcomed in your daily routine. If you think we can improve in any way, drop us a message on Whatsapp. We would love to hear from you.

Because you are important to us. So as planet Earth.

-
Toothfully yours